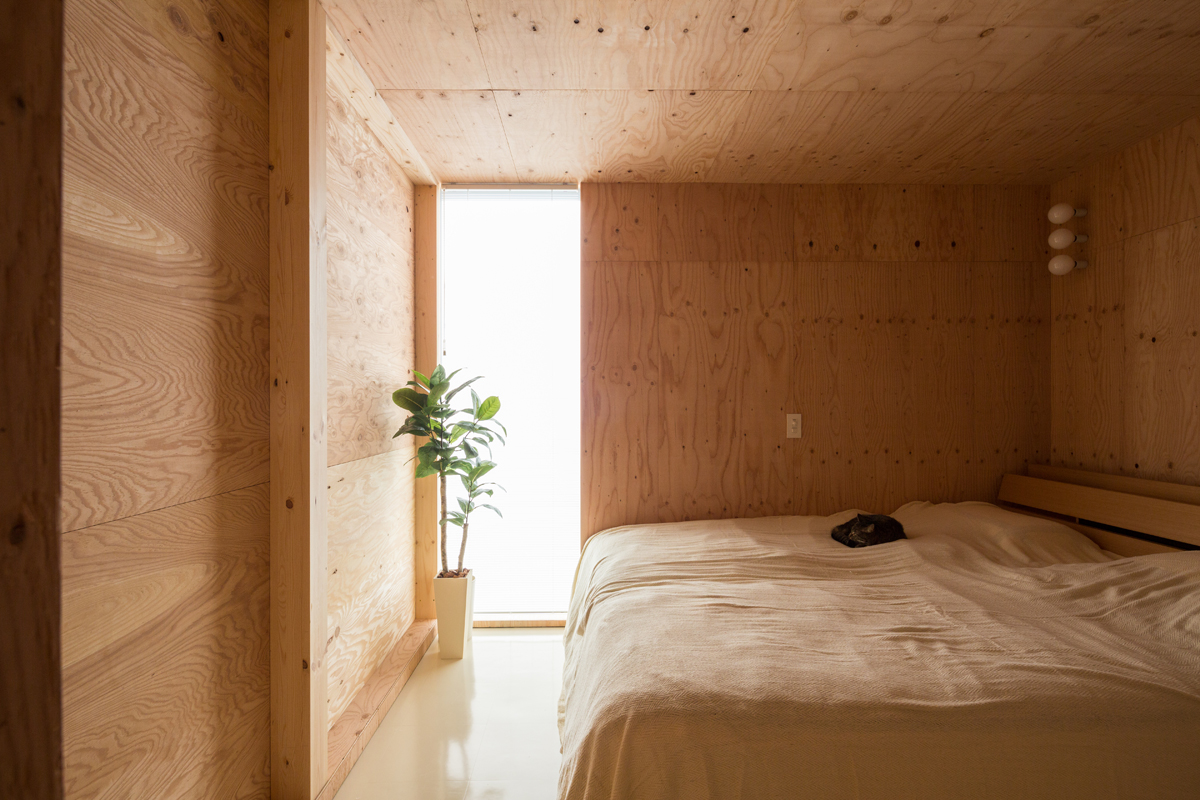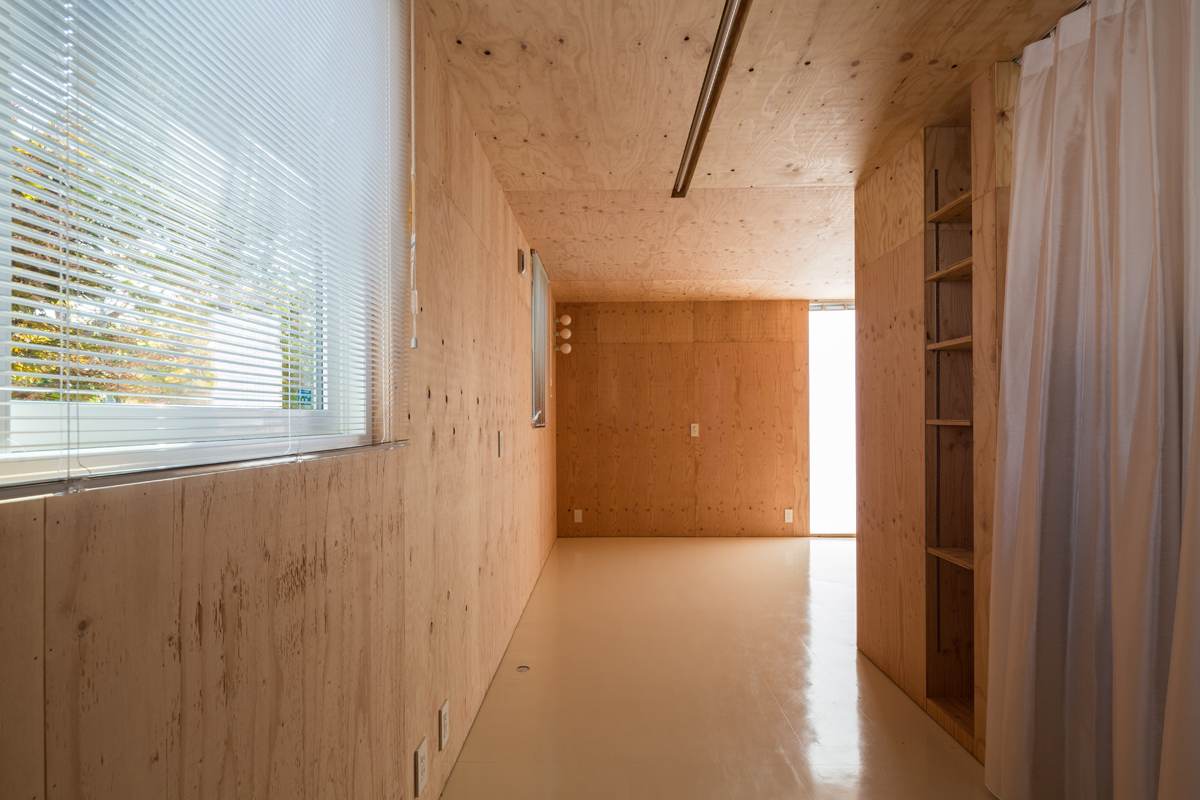 トモダチ・ノイエ / TOMODACHI House
大半の週末、クライアントの友人たちがここに集い、語らい、愉楽の時間を過ごす場所。
地下鉄からのアクセス、公園やコンビニとの距離、空調設備、DJブース、スクリーン、ゲストスペースなど…夫婦と乳児の3人家族であるクライアントが、友人達を思い用意した場所。しかしそれは同時にクライアント家族の将来的な生活の変化を受容しうる寛容な住宅となる。両親との同居、兄弟の誕生、SOHO的な仕事場の確保など現状不確定なプログラムに、取り外し可能で下地にもなり得る合板の壁と、法律と予算のバランスから導き出された床面積が対応する。
"光と風のペントハウス"の下、全ての場を見渡せるよう配置された回り階段を中心とした、友人と家族の気配が連続するワンルーム的住宅である。

This is a place where client's friends gather, talk and spend time of the delight on almost all weekends. Access from the subway, the distance between the park and convenience stores, air conditioning equipment, DJ booth, movie screen, guest space, and so on… this is a place where the client, married couple with a baby, made for their friends. However, the place becomes a generous residence which can accept changes from the future life of the client family at the same time. The floor space, derived from a balance of law and budget, and removable plywood walls which can also be a foundation, correspond to the current uncertain program such as living with parents, birth of siblings, and securing a SOHO workplace.
Under "a penthouse of light and the wind", this is the one room-like housing with the atmosphere of friends and family appear continuously around the spiral stairway arranged to see all the places.
撮影:酒井広司  Photo: Koji Sakai